The Story
Hey mamas! I'm Jolene, the founder of Wonderbewbz (pronounced as 'wonder-boobs') and a proud mama to an adorable and cheeky son.
As a newly-minted mum, I was thrown into a world of both familiar and unknown experiences. Motherhood is a journey where you learn as you go, and it requires immense support.
I opened my eyes to the various challenges and pain points that mums face during their breastfeeding journey. I've been there, and I completely understand what you're going through.
Breastfeeding seemed like an entirely foreign concept to me. I was convinced that I couldn't produce enough milk, believing there was a correlation between breast size and milk production. Thankfully, I learned that size doesn't matter. However, I could only produce just enough milk without any extra to store.
When my little one started biting during feeds, I took it as a sign that it was time to wean. But before that, I pumped and stored a small stash of milk. Unfortunately, my milk supply gradually decreased until it dried up completely. I wanted to save whatever amount I had left for emergencies. Sadly, my son started falling ill after we stopped breastfeeding, and I couldn't help but think it was due to the lack of the immunological benefits found in breast milk.
During his illness, I attempted to thaw some of the stored milk, but to my heartbreak, he refused to drink it! It ended up going down the sink, and I felt a deep sense of loss.
And that's when Wonderbewbz entered the picture - born with a vision to help mums just like me!
Thanks to our innovative process, I can now safely store my precious liquid gold for a longer time, prepare it faster, use it during my son's journey into solid foods and also, as an immunity booster when he's sick!
Whether you're struggling with freezer space, latching issues, weaning, starting solids, high lipase milk, nursing strikes, the hassles of traveling, or simply wanting to preserve those precious drops, freeze-drying your breast milk can be an amazing alternative solution.
And the best part? It preserves almost all of its vital nutrients and antibacterial properties.
As we make this service available in Singapore, our goal is to create and foster a community that supports and uplifts one another. That's why I'm currently pursuing certification as a Lactation Counsellor. I want to provide you mamas with additional support and guidance!
Remember, at Wonderbewbz, we're all here for each other.
Let's embark on this incredible journey together <3
Worth

Above all, know your worth. Society has so much to say about motherhood and parenting, but you know what works? Simple. Whatever works for you.

Nurture

We support breastfeeding (duh!) No matter how long you've breastfed, know that you're amazing and you've nourished bubz in the best way you can.

Dedicated

We are committed to spreading the good word of breastfeeding and helping mums. Be it our hires, or the people we reach out to and want to help, we are MUMS FIRST!

Relatable

That's what a community is all about, ain't it? As mums we can all relate to each other, no matter our background. Stronger together!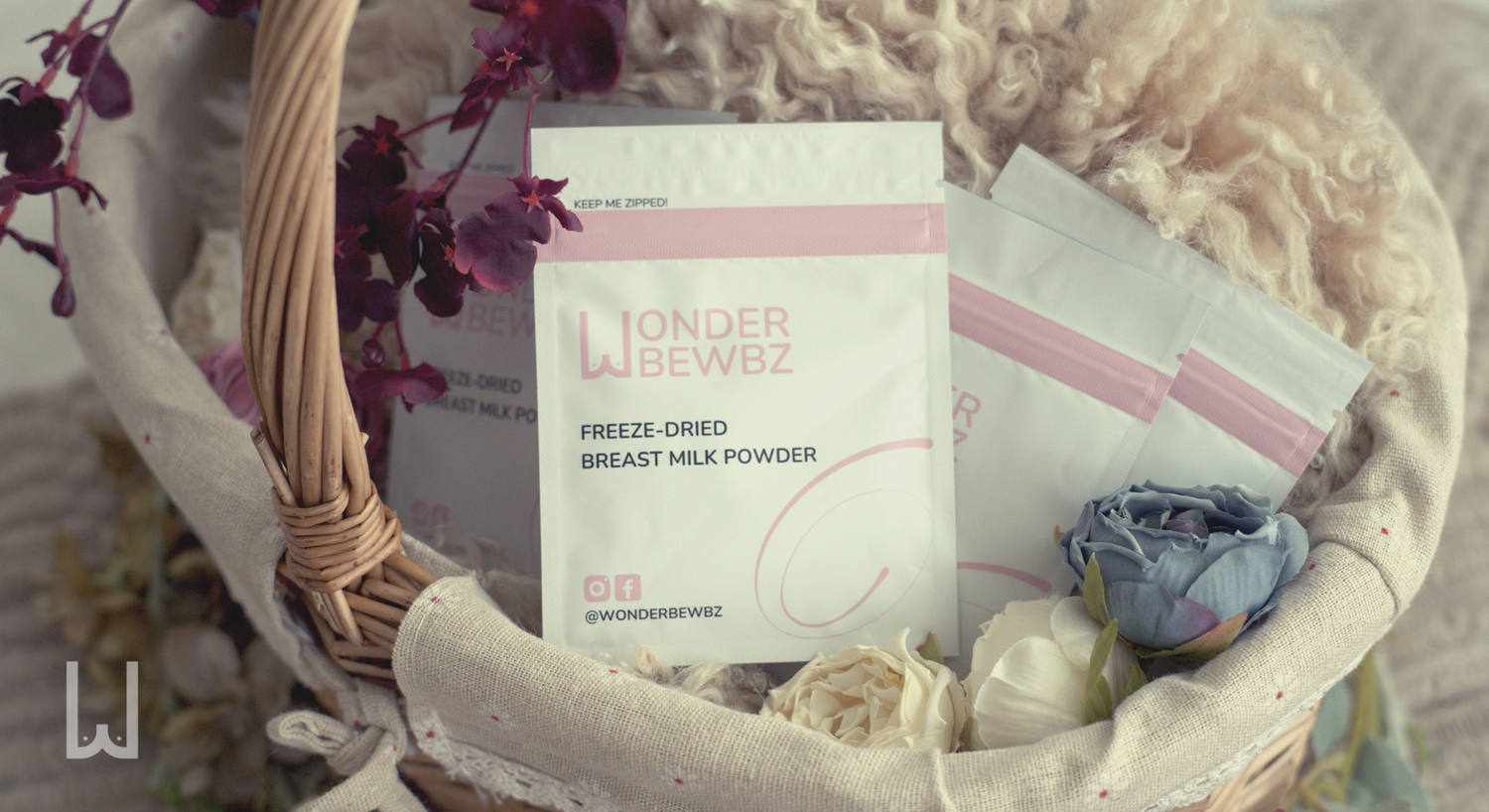 #MumsFirst
We are committed to investing in the betterment of our community.
We believe that by supporting and empowering those around us, we can help create a brighter future for everyone.
We actively seek out opportunities to give back to the community, whether through charitable donations, volunteer work, or partnerships with local organizations.
We'd love to hear from you!
Contact Us